Mathematical Software - Genetic Algorithms - OptFinder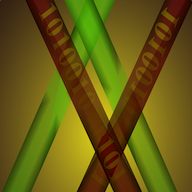 OptFinder
Software for computer simulations of genetic populations. To learn more about genetic algorithms go to
genetic algorithms page
.
The
OptFinder
is written in Java and can be run on various operating systems. It is designed for Java(TM) SE Runtime Environment version 8.
Category:
Mathematical Software
Brand:
Optfinder
Created by:
Ilona Dominika Kosińska
If you want to test this software: Go To Log In Page. OptFinder and its documentation is available from user's account. If you do not have an account: Create Account.
OPTFINDER 1.1 RELEASE
GENOTYPE
haploid
diploid
ENCODING METHOD
other
FITNESS FUNCTION WITH
linear scaling
power scaling
σ - truncation
SELECTION METHODS
roulette method
modified roulette method
deterministic
random choice according to rest parts (type I, roulette method)
random choice according to rest parts (type II, Bernoullie's method)
tournament method
DIPLOIDY WITH DOMINANCE
triallelic-model (Hollstien-Holland)
GENETIC RECONFIGURATIONS
linear inversion
linear-end inversion
partially matched crossover
order crossover
cycle crossover
SHARING FUNCTION COMPUTED
at the phenotype level
at the genotype level
as a power function
DE JONG MODELS
from R1 to R6